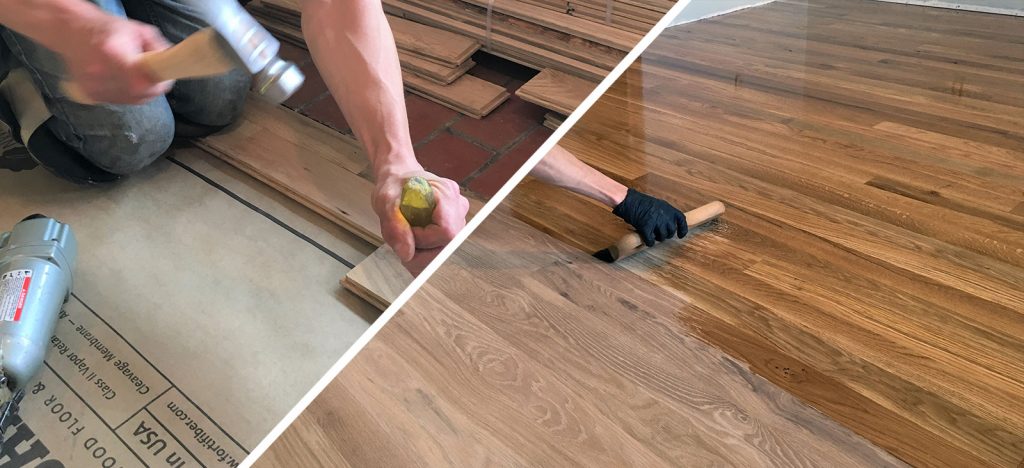 At Phillips Hardwood Floors we believe hardwood floor installation and repair work is an art. We are fully licensed and insured and always pursue the highest standards of quality and craftsmanship. Various species of wood flooring installation are available for both solid and engineered hardwoods.
The installation process is thoroughly discussed with our clients based on their hardwood flooring needs. We will come on site and evaluate the installation process based on the current construction and floor coverings.
We offer removal and disposal of existing floor coverings for the installation of new hardwood or the repair of existing wood floors.
If you would like to add hardwood flooring to an area adjacent to existing hardwood flooring we will evaluate the stitch-in process and finish type based on the existing flooring.
We also specialize in crafting beautiful hardwood staircases.